021-66057776 Wechat
quqingbo@zytimber.com Weibo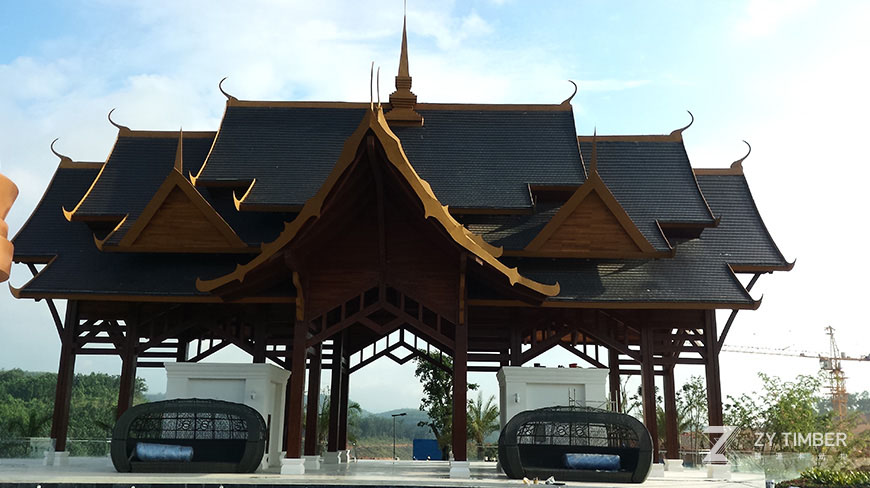 Project Name:Yuejing Village
Project Location:Xishuangbanna
Area:1200 m2
Construction Unit:Shanghai Zhenyuan Timber Structures Engineering Co., Ltd. (ZY Timber)
Category:Tourism
Project Brief:
The project is highlighted by the architectural style of the Dai ethnic minority in Yunnan.


The building adopts Douglas Fir as the main material of the structure, which not only meets the requirements of the firmness and the safety of the main structure, but also integrates with the natural landscape and beautiful scenery in Xishuangbanna.
Due to the changeable climate and humid weather inYunnan, the construction site is located in the mountainous area, and the construction work surface is limited. In addition, there are many layers of the building, and the slope of the curved surface is large. Therefore, the construction of hoisting and roofing system becomes more difficult.