021-66057776 Wechat
quqingbo@zytimber.com Weibo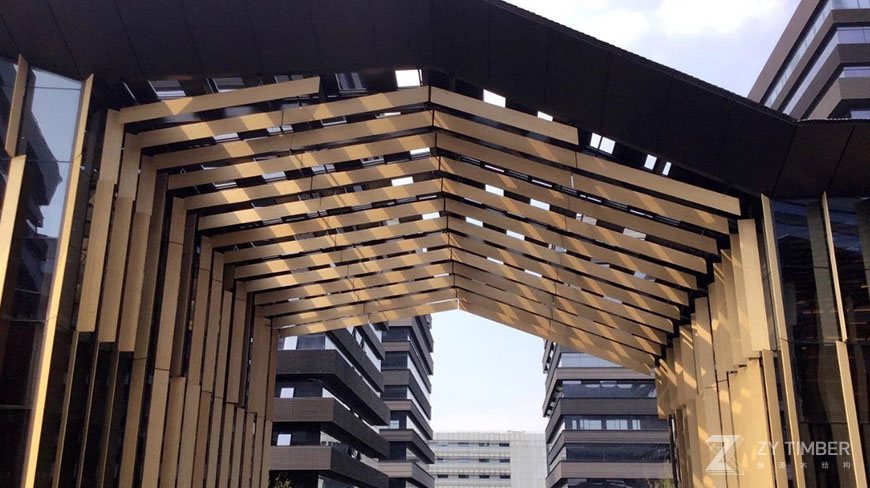 Project Name:Club of Hongqiao International Exhibition Stage 1
Project Location:Shanghai
Area:2300 ㎡
Construction Unit:Shanghai Zhenyuan Timber Structures Engineering Co., Ltd. (ZY Timber)
Category:Club
Project Brief:
Designed by the famous architect Kengo Kuma, the project uses natural elements such as timber, water, and so on, to create a natural balance between the building and the environment.
The project overcomes the construction difficulties caused by the large span and high height of the gallery. In the construction part where the crane tool cannot be used, the construction method combining the lift truck and the scaffolding has successfully completed the construction, which makes the building perfectly integrated with the wood and gradually becomes an indispensable part of the building.
Spruce is selected to build the architecture because it is straight and it is easy to be cut. Additionally, there is no hidden flaw of Spruce. And because of these, it can better blend with the wonderful scenery around.